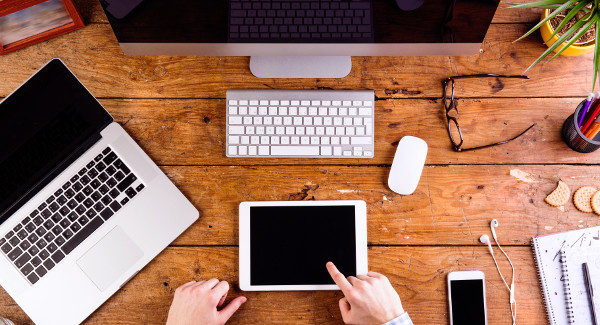 Mobile users outnumber PC users, 4 to 1. Most websites are difficult to navigate on mobile devices or just don't work at all. More and more people will expect your site to be easily navigated on their mobile devices.
As of April of 2015, Google's has changed it's search engine to reward traffic to mobile-friendly sites. That makes having a mobile-friendly design more important than ever. As more and more people use there mobile devices to search for things, this will affect your rankings dramatically.
Responsive Designs
The best way to make your website look great, no matter what device it's being viewed on, is a Responsive Design. That means that all your content lines up to look its best based on the screen size.
A Responsive Design not only looks great on all devices, but is easier to maintain. The same content is used for every device.
Try checking out our website on different devices. It's a great example of Responsive Website Design.
Want to check an existing website? Check it HERE to see what Google thinks.
Mobile Websites
While a responsive site is the best way to make your website mobile-friendly, there are other options. If you already have a website and are not quite ready for a total redesign, then a Mobile Website may be a good solution for you.
This way you can your show your logo, options, and main information to mobile users. While access to your full website can be gained though this mobile "front-end". You'll want to be careful taking this on yourself. Google can penalize sites that have a separate mobile address by lowering their rankings if it's not done right.
Ready for a fresh start instead?
Checkout our Website Design.